Details of events taking place within the Ards & North Down, Ards Peninsula and Strangford Lough area. If you are organising an event please email us on admin@ferryfm.com and we'll list it here.


Experience Ards and North Down through a range of guided walks and tours in 2019!

Explore Ards and North Down through a unique series of coach, boat and walking tours, which allow you to experience some of the wonderful sights and attractions the area has to offer. With lots of new opportunities to discover the history, heritage and mystery of the borough, book now, so you don't miss out!

Visit Portaferry's Market on the Square on the first Saturday of the month

Portaferry's Market on the Square takes place on the first Saturday each month between April and December.

The Portaferry area has a wealth of talented and creative people so call down to the newly restored 18th century Market House and treat yourself to some great locally produced artisan food and arts and crafts. Fun activities for children and music make the Market a must visit for all the family. Experience the atmosphere, get your taste buds tingling and fill your shopping bags with all manner of unique treasures and tasty treats. .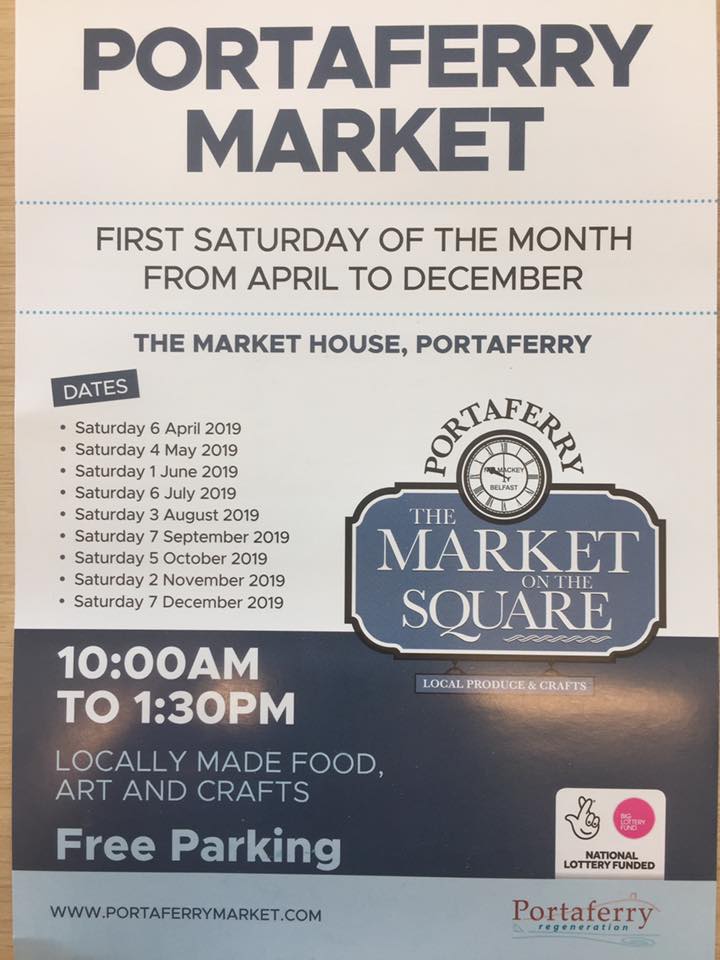 .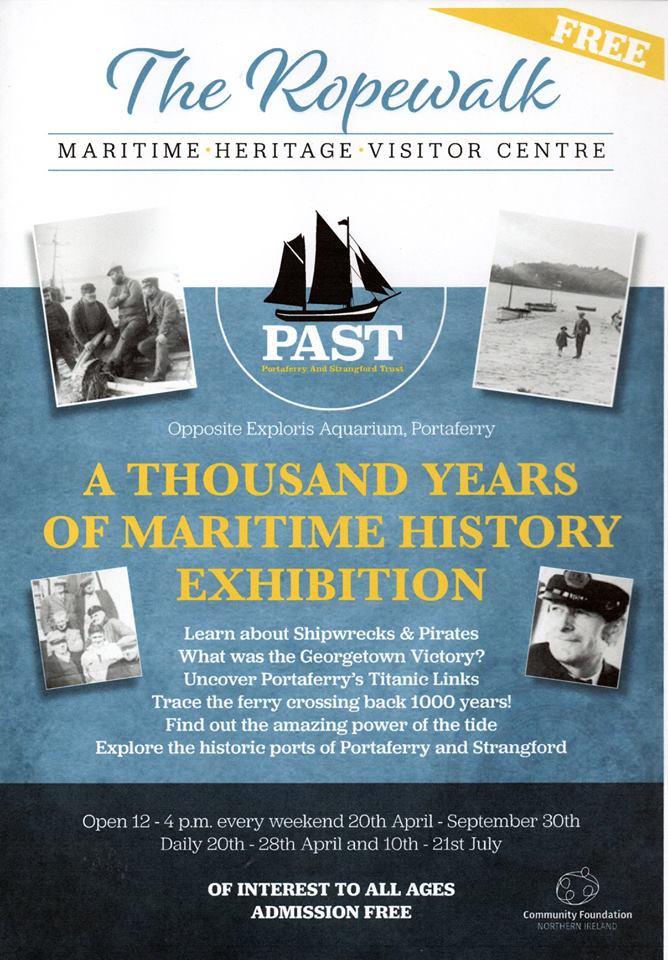 .

Ards Historical Society Exhibition: History of the Great Ardes and Newtown
Ards Visitor Information Centre, 31 Regent Street, Newtownards. BT23 4AD
7th June – 31st July 2019
Tel: 028 9182 6846

Find out more about the fascinating history of Newtownards in this exhibition by Ards Historical Society at Ards Visitor Information Centre.

The exhibition takes you from early times and the first settlers in the area through the ages to the present day. Starting with the Ice and Bronze Ages, to Early Christian times, the arrival of the Anglo-Normans and the Ulster Scots to the development of the town under the Colvilles and the Stewarts, and its more recent industrial times, this exhibition provides a timeline of the fascinating history of this town.

Text and images combine to lead you through the history of the Great Ardes and Newtown

.
Bangor Drama Club presents Heatstroke by Eric Chappell
Directed by Olive McDermott. Wednesday 19th – Saturday 22nd June
Time: 8pm. Tickets: £10
Studio 1a, Hamilton Road, Bangor. BT20 4JP
Tel: 028 9127 0069

Assumed identities, breakneck pace and hilarious mishaps mix with the tension and startling plot reversals of a thriller in this clever play from the writer of Rising Damp. Sam and Fay Spencer arrive for a peaceful holiday in a luxurious Spanish villa, closely followed by actor Howard Booth and his girlfriend, Dodie, hoping to do the same. Unfortunately, Sam and Howard have matching holdalls which have been mixed up at the airport – or so they think. Have the hapless couples gotten mixed up in something more sinister than misplaced luggage?




Children's Safari at Drumawhey Railway
Sunday 23rd June 2019 – 1.00 – 4.00pm
Drumawhey Junction, Four Road Ends, Donaghadee, BT21 0LZ

Bring along your favourite cuddly toy to Drumawhey and spot others hidden along the track at this miniature railway with all the features of a real life railway.





Portico Portaferry

Steel Dickson Avenue, Portaferry, County Down. BT22 1LE
Tel: 028 4272 8808
Website: verity@porticoards.com

A wide range of entertainment, from classical to comedy:

Friday 21 June 7.30pm Anthony Toner
Celebrating the launch of his 9th album. £12

Saturday 13 July 7.30pm The Greatest Showman Singalong
Sing your heart out! £5/child £3

Friday 30 August 7.30pm Shane Todd
Shane Todd is The Toddfather £15

Saturday 7 September 7.30pm Elvis Spectacular
Ciaran Houlihan is back – it's Elvis heaven. £17

Friday 4 October 7.30pm Kevin McAleer
In his new show, Guru. £18

Sunday 13 October 3pm Finghin Collins
Finghin makes a welcome return to Portico. £17/under 25s £5

Saturday 19 October 7.30pm Choir of King's College, Wimbledon £15/under 25s £5
Gorgeous choral sounds. £15/under25s £5

Saturday 2 November 7.30pm The Iconettes and the Hitzvilles
The sounds of Motown. £15

Saturday 30 November 7.30pm Neil Delamere: End of Watch
Time waits for no man… £22

Saturday 7 December 7.30pm Merry Opera presents Handel's Messiah
"Powerful and affirming" dramatization. £17/under 25s £5

.
Tours in the Ards and North Down

Step Back in Time Bangor : Monday 17 June
Gain an insight into the history of the Ward Family who built Bangor Castle in 1852, and discover what life was like as a Victorian servant. Take this rare opportunity to tour Bangor Castle and the Walled Garden, followed by tea and a treat in Coffee Cure @ The Museum.

Marriages and Mansions Various locations: Tuesday 18 June
The Hamiltons, Wards, Blackwoods and Kennedys were powerful and important landed families in this area connected through business and marriage (which was sometimes the same thing!) On this tour visit some of the estates and the 'big houses' which incredibly still stand today and learn more about people like Sir James Hamilton, 1st Viscount Clandeboye; Robert Stewart Kennedy and Frederick Hamilton-TempleBlackwood, 1st Marquess of Dufferin and Ava. The tour includes a visit to Bangor Castle, Clandeboye Courtyard and Cultra Manor.

Strangford Lough Boat Tour Portaferry: Sunday 30 June
Take time away from the fast pace of everyday life and enjoy the magnificent scenery and fascinating wildlife of Strangford Lough. See where Saint Patrick first came ashore, view landscapes used in 'Game of Thrones' filming and hear of Viking raiders.


For further details contact Newtownards Visitor Information Centre: 028 9182 6846



Heydays and Holidays Exhibition
08 June 2019 – 31 January 2020
Down County Museum, The Mall, Downpatrick. BT30 6AH
Tel: 028 4461 5218
Web: www.downcountymuseum.com

This exhibition features a wide range of images, objects and documents illustrating the theme of holidays and special days.
Sails and Sounds Festival 2019
20 June 2019 – 23 June 2019
Email: portaferrysailsandsounds@gmail.com
Web: Portaferry Sails and Sounds


Portaferry Sails & Sounds Festival 4 day festival celebration of Boats. Classic and rowing boats, sailing regatta and parade of sail. Music, traditional dance & culture. Food demonstrations and boat trips on Strangford Lough. Walking tours, kids entertainment and crafts.

Foraging, RNLI and QUB open days, theatre, Maritime Centre exhibits and interactive events. Visit Exploris and surrounding area. Boat building demonstrations, junior sailing sessions, rowing and lots more. The festival caters for everyone, both locals to tourists. All accessible and affordable events with local shops and eating outlets welcoming everyone.

Fabulous offers throughout the festival. Portaferry and Strangford Lough are areas of natural outstanding beauty and a unique venue for the Sails and Sounds Festival.


Download the Flyer



Comber Earlies Food Festival 2019
The Square & St Marys Parish Church Car Park, Comber
Saturday 29th June 2019
10.00am – 4.00pm
Tel: 028 9182 6846
Website: Comber Earlies Food Festival


This year we are delighted to be welcoming celebrity Chef, James Tanner. James has appeared on many TV programmes followed by foodie lovers across the UK, from Ready Steady Cook, Step up to the Plate, Saturday Kitchen, Something for the Weekend, Put Your Menu Where Your Mouth Is, Take on the Takeaway, Country House Sunday and he was a resident chef on ITV's Lorraine. Join James at the Festvial Kitchen for his hints and tips as he cooks up a treat in demo's throughout the day.

There is plenty more foodie-inspired fun celebrating the Comber Earlies potato, local produce and artisan producers happening which all the family will enjoy…

Artisan food market
• Potato themed children's crafts
• Vintage Tractor Display
• Jump, Jiggle and Jive interactive children's dancing (12noon onwards)
• Ark Farm Animal Roadshow
• Hay bale picnic area
• And, music by the Cleland Memorial Band, the Lily of the Valley Accordion Band and the Comber Silver Band

Download the flyer


Jelly Fish Appreciation Day at Exploris
29th June 2019
10.00am – 5.00pm (Last admission 4pm) (Normal Admission Prices apply)
Exploris Aquarium, The Rope Walk, Castle Street, Portaferry. BT22 1NZ
Tel: 028 4272 8062


June is the time of year for Jellyfish arriving at Strangford Lough, come get up close and learn all about these hypnotic creatures, through our talks, workshops and fun crafts.

For full details including demonstration & activity times please visit explorisni.com.

Book your tickets online (24hours in advance) to be fast tracked and discounted.

Free parking and disabled parking available. Café, lifts, toilets, baby changing, gift shop, picnic area and soft play area on site.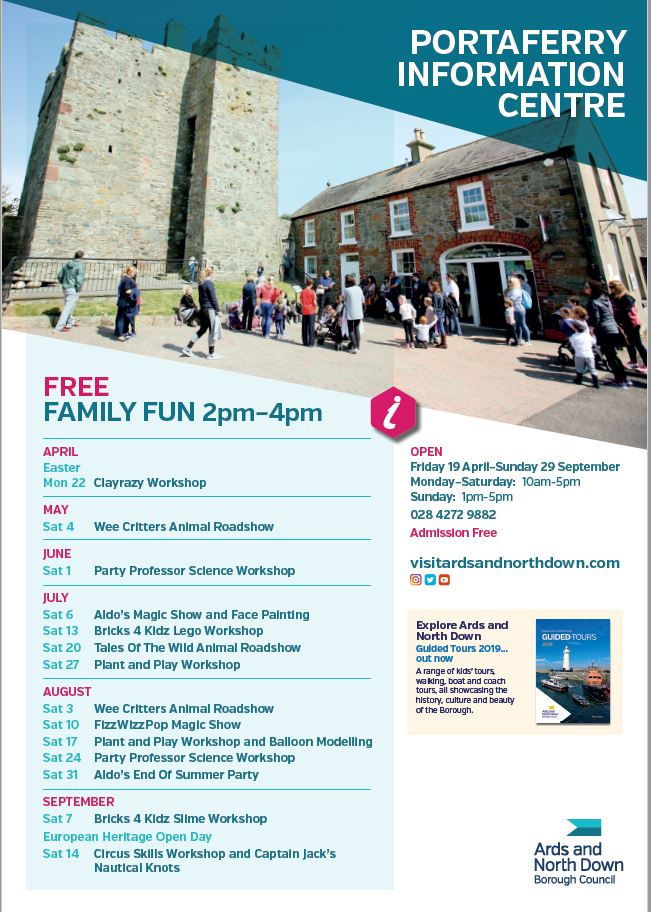 Seaside Revival Vintage Festival
Saturday 6 July 2019
1pm – 8pm
Tel: 028 9127 0069

Seaside Revival is a vintage festival celebrating Bangor's heyday as a thriving seaside resort. It is a free event on the seafront and features vintage stalls, sea swimming, vinyl record fair, fashion show, classic cars, dog shows as well as live music and dancing from the era of Bangor's famous dancehalls.

Seaside Revival Vintage Festival, funded by the Heritage Lottery Fund, aims to revive positive memories of Bangor-by-the-Sea, and use them to create new ones.

The event is an outdoor event on Bangor's seafront, however there will be lots of activities which will be under cover, in marques and gazebos including a covered stage area and bar; our see, make and do tent; and individual stall holders will each be under gazebos.

Event will stretch from Mckee Clock, along the promenade, past Pickie Fun Park and round to Pickie beach. Free and paid parking will be available across the town, in addition to off street parking. We would also encourage visitors to travel by train.



Nendrum and Newtownards Priory Tours
Saturday 13th July
£: £5 per tour; £3 (child)
W: Book tour
Nendrum Ecclesiastic Site 11am – 12 noon
Nendrum, Mahee Island, Comber, BT23 8EZ
Enjoy a guided tour of this atmospheric island site with Department of Communities Historic Environment Division guides.
Newtownards Priory 3-4pm
Court Street, Newtownards, BT23 7NY
A great opportunity to visit Newtownards Priory with a Department of Communities guide to help you discover this fascinating site.


Portaferry Gala Week
Saturday 13th July – Friday 19th July 2019
Website: www.portaferrygalafestival.com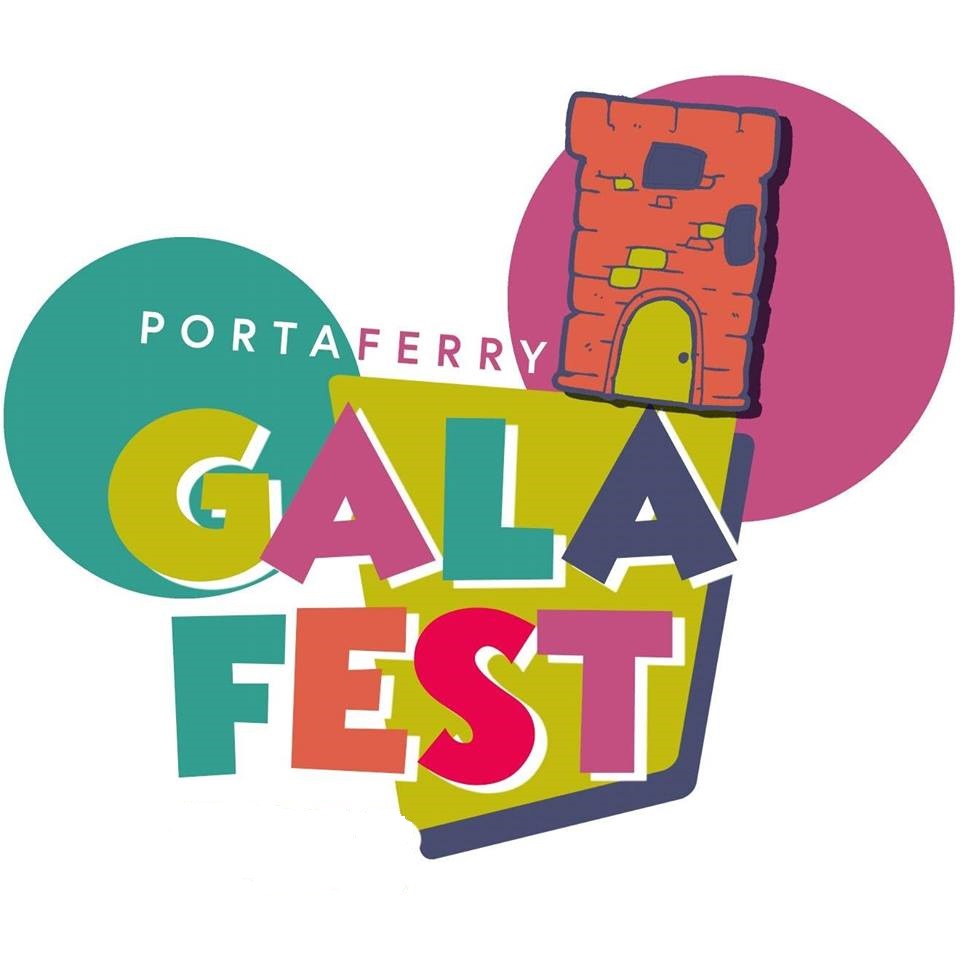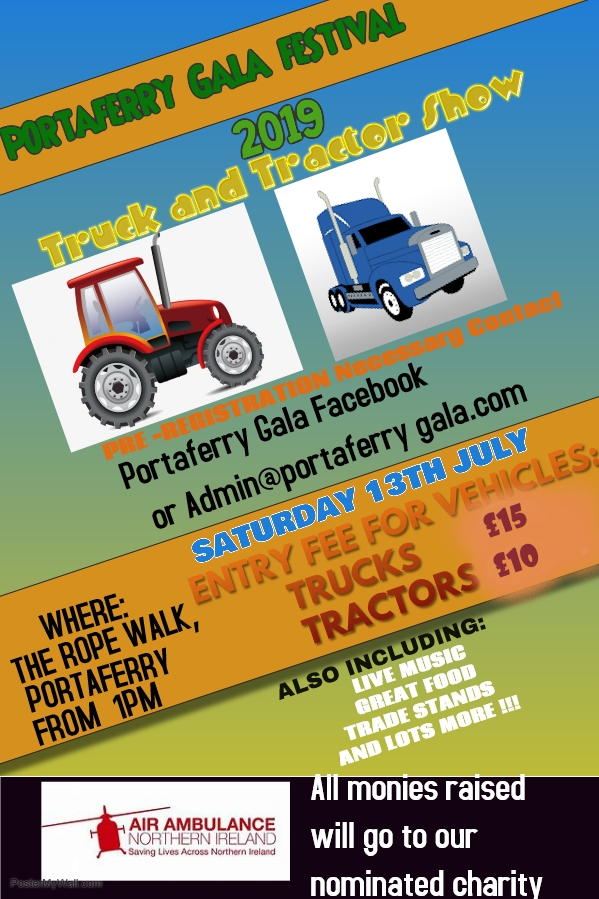 Shark Awareness Day at Exploris Aquarium
Sunday 14th July 2019
Tel: 028 4272 8062

Swim down to Exploris and develop your knowledge of this amazing species. You can learn all about our blacktip reef sharks – and why not have fun with some of our shark themed activities and demonstrations. 

For full details including activity times please visit explorisni.com.

Book your tickets online (24hours in advance) to be fast tracked and discounted.

Free parking and disabled parking available. Café, lifts, toilets, baby changing, gift shop, picnic area and soft play area on site. 



British Championship Car Racing, Kirkistown
26 – 27 July 2019
Kirkistown Racing Circuit, 130 Rubane Road, Kircubbin BT22 1AU
Tel: 028 4277 1325
Website: www.kirkistown.com
£10 per person. Children Under 16: Free


British Championship Car Racing, featuring three rounds of the British National FF1600 Championship.

Fifteen races plus qualifying. The big attraction is three rounds of the British FF1600 Championship. Other visiting classes include the Ginetta Juniors and BOSS Ireland.

2 rounds of the richest club championship in the UK, which is the Dawson-WAM N.I. FF1600 single seater class.

2 rounds of Ireland's premier sports car class, the Kirkistown Road sports.

Kirkistown Fiestas, who usually provide the closest of racing.  They will share the grid with the Mazda MX5s.

2 races for the Ginetta Juniors and 2 races for BOSS Ireland cars.

The official day is on the 27th, the Saturday, however there will be events on the Friday evening

Full café facilities. Pay At Gate.


Summer Market at the Museum
27 – 28 July 2019
Sat: 10.00 – 4.30pm
Sun: 12.00 – 4.30pm
North Down Museum, The Castle, Bangor. BT20 4BT
Tel: 028 9127 1200

The popular Summer Market returns once again to North Down Museum. Come along and browse the market stalls, dotted around the historical museum building, selling unique, handmade items by local artists and crafters.

Enjoy some live music whilst you grab a bite to eat or have a bite to eat in the Museum Café.


Open House Festival
Bangor, County Down
1st – 31st August 2019
Wed: www.openhousefestival.com

The Festival returns for its seventh year with around 140 free and ticked events in 40 venues across the town. The eclectic programme includes music, books, film, theatre, food & drink, talks & tours, comedy, spoken word and visual art.

Why not take the train to Bangor? Enjoy stunning coastal scenery whilst relaxing, remove the hassle of parking and go green for the environment! Plan your journey with Translink

On the 25th August The Specials will be playing at Bangor Seafront as part of the Open House Festival, there will also be free buses to Belfast.

The free buses will depart from Bangor Seafront at 10.30pm going to Belfast City Hall. Pre-booking is essential – only ticket holders who have booked their place will be allowed on the bus.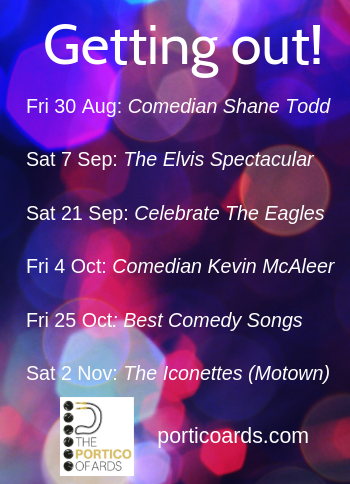 OTHER EVENTS
Tour and tasting at Echlinville
Saturdays – times vary – check website for details
Echlinville Distillery, Echlinville House, 62 Gransha Rd, Newtownards, BT22 1AJ
£: £15 per person – booking essential
T: 028 4273 8597
W: Echlinville
Echlinville Tours offer a real insight into the workings of Northern Ireland's first licenced distillery in over 125 years. Guests will be personally welcomed and guided through the process, from the barley arriving from the fields, through to the maturation warehouse where the Angels are certainly enjoying their share.
Traditional Irish Bread Making
See website for dates and times
£: £50
T: 07711 484850
W: Traceys Farmhouse Kitchen
52a Ballymorran Road, Killinchy, BT23 6UD
Learn how to make traditional Irish breads in Tracey's thatched cottage on the shore of Strangford Lough, then savour the fruits of your labours, served with tea/coffee, award-winning local butter and homemade jams from the local hedgerows. Take away a bag of tasty treats along with the recipes so you can recreate your masterpieces at home.
Walking tours with Ards Peninsula Tours
Each Wednesday, Friday and Saturday
£: From £10
T: 07763 898074
W: Ards Peninsula Tours
Discover the hidden gems of the beautiful Ards Peninsula on a walking tour with local guide, Brigid Watson. Booking essential. Coach tours and private tours available by arrangement. Online booking facility available on Facebook and website.
Boat trips from Donaghadee aboard the MV Mermaid
Various dates and prices
T: 07746 633365
W: Island Boat Charters Donaghadee
Fishing and wildlife trips aboard the MV Mermaid. Check Facebook page for times and dates. Booking essential. All trips are weather dependent.
Birdwatch Morning at Castle Espie Wetland Centre
Last Wednesday of the month/10.30-11.30am
£: included in admission
T: 028 9187 4146
W: Castle Espie
Join the wardens at Castle Espie to see what is new on the reserve and on the Lough as the seasons change. Bring binoculars if you have them, stout footwear is recommended.
.
For full details of all events taking place in the local area please contact :

Newtownards Visitor Information Centre
31 Regent Street, Newtownards, BT23 4AD
T: +44 (0) 28 9182 6846
E: ardsvic@ardsandnorthdown.gov.uk
W: visitardsandnorthdown.com

Current Opening Hours:
Mon‐Fri: 09.15 ‐ 17.00
Sat: 09.30 ‐ 17.00
Sun: Closed
..
Portaferry Visitor Information Centre
The Stables, Castle Street, Portaferry, BT22 1NZ
T: +44 (0) 28 4272 9882
E: portaferryvic@ardsandnorthdown.gov.uk
W: visitardsandnorthdown.com


Open Good Friday – end of September
Mon-Sat: 10.00 – 17.00
Sunday: 13.00 – 17.00

Downpatrick Visitor Information Centre
The Saint Patrick Centre, 53a Market Street, Downpatrick,Co Down. BT30 6LZ
Web: www.visitstrangfordlough.co.uk
Email: downpatrick.vic@nmandd.org
Tel: (028) 4461 2233

For information on events within Strangford / Downpatrick / Ardglass / Newcastle


Newcastle Visitor Information Centre
10-14 Central Promenade, Newcastle, County Down. BT33 0AA
T: (028) 4372 2222
E: newcastle.vic@nmandd.org